Brentford 6th Form Film Premier 2017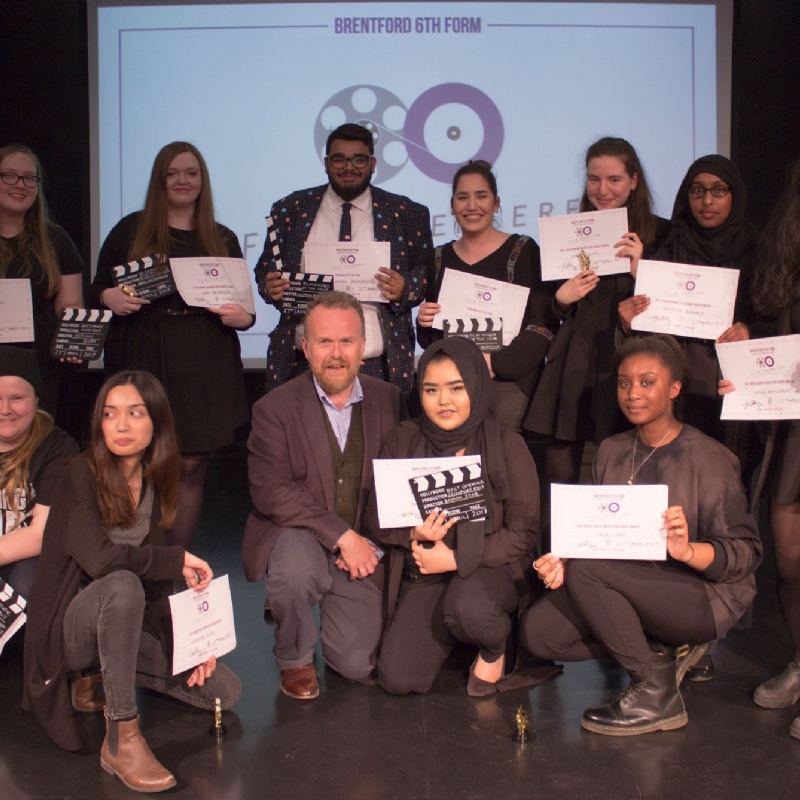 Once again the Brentford 6th Form Media Studies AS and A2 students amazed us with their film openings and music videos at the annual red carpet event in our school studio theatre. There was an excellent audience of students and staff for the event in which a number of different edits of the various film and music video projects were offered for our viewing consumption. Outside there were also displays of the students art work in A2, a crucial element of their final coursework, to be seen while the excellent canapes prepared by our amazing canteen were devoured.
As always the competition for the prizes was very tight and the visiting awards judge Aminah Brunt, an ex-student and now hard working producer director of documentary and entertainment for Channel 5, had a very challenging task choosing winners. However, she deliberated long and hard and the following prizes were awarded. Best film opening sequence was awarded to 'Time', Zara Parsons, Najma Rohani and Zaynab Jumale, Best opening sequence edit to Bayaan Zeab for 'Eve', Best Music Video to 'The Girl', Amy Paterson, Maryam Zaidi, Sade Coke, Laila Mangmali and Best Music Video edit to Molly Hadleigh-Sparks and Beth Scott for 'I Don't Wanna Lose You'. The outstanding film makers awards this year went to Lily Namdar and Usman Mahmood while Amy Paterson won the Outstanding Media Studies Students award for the second year running.
Next Year we will welcome the return of GCSE Media Studies and also GCSE Film Studies, whose film trailers and dramatic scenes will be mouth-watering I am sure. In addition there will also be the A level work from the final year of A2 Media Studies and the first year of Creative Digital Media Production level 3 BTEC. I for one cannot wait!