Co-op awards Brentford School for Girls community funding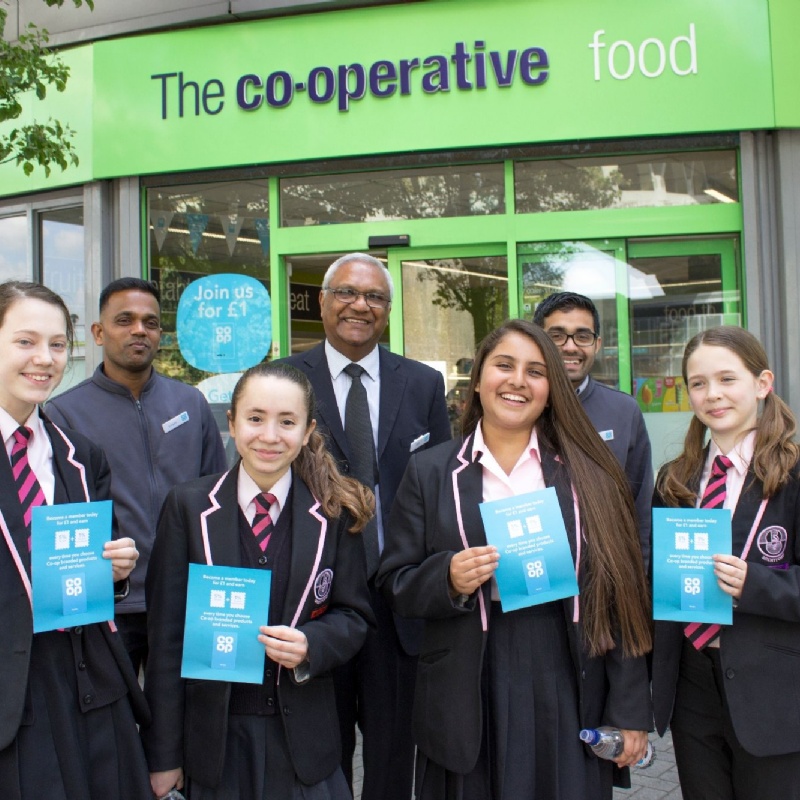 Brentford School for Girls is awarded The Co-op Local Community Fund
Brentford School for Girls were delighted to receive £1,800 from The Co-op Local Community Fund. The school's local Co-op on Boston Manor Road Brentford, supported the school as one of their local charity causes. In total there are more than 4,000 causes across the UK that benefit from the Community Fund Awards which are supporting and making a difference in local communities. Every time a customer purchased a product from the Boston Manor store over the six month period, 1% of the customers total spend went to the school.
Mrs Partington, Brentford School for Girls Business Manager commented "Store Manager Mr Shah and his team have worked really hard in supporting the school with nominating us for this project and for sponsoring us at other functions during the year, we are all extremely grateful"
On Wednesday 19th April a group of students from the school were able to go to meet Mr Shah and his staff to thank them all personally.
To find out more about The Co-op Community Fund pop into the local Boston Manor Road branch and whilst visiting you could sign up to become a Co-op Member – only costs £1 and make a difference to a cause of your choice.