Joining Brentford 2021
Our drive at Brentford is to nurture the young woman of our vision, a vision that we hope you will share. As well as academic excellence, your daughter will be encouraged to develop her wider social and personal skills. There are a variety of leadership opportunities, extra-curricular activities, foreign trips and community projects, which all students are encouraged to participate in.
Our most recent Ofsted report (May 2019) stated 'The school's ethos that 'every child counts' permeates the life of the school.' The progress of students at Brentford was identified as a strength, as well as the behaviour and attitudes of the students. The strong leadership of the school and the highly skilled teachers contribute to the school being a very 'Good' school.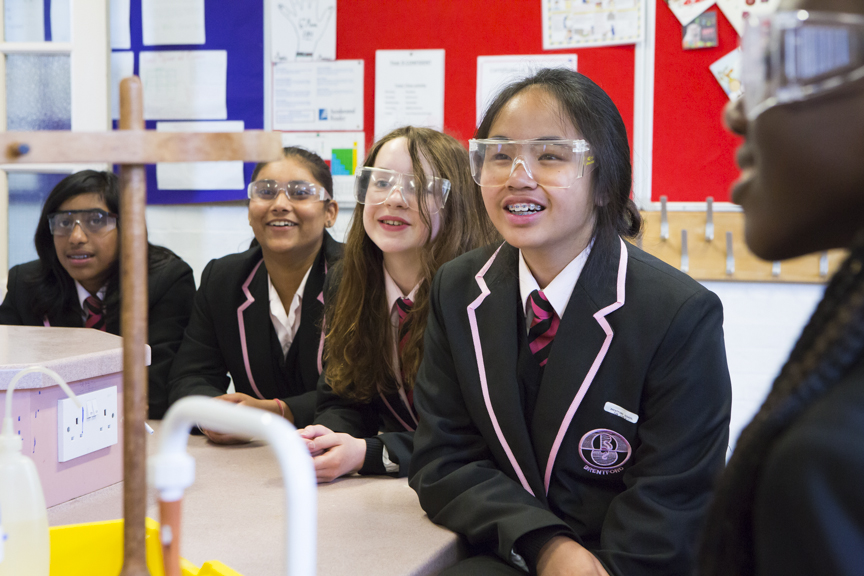 At Brentford School for Girls, our students are encouraged to be ambitious, 'think big' and have high expectations of themselves. Our vision is to develop your daughter into a confident, ambitious, resilient young woman, who is ready for life in the future, whatever that might look like!
Our aim is always to ensure that our new students have as smooth a transition from primary to secondary school. Applications are being made for September 2020 you will receive notification of whether your application is successful on 2nd March 2020.

If successful you will receive a letter and information pack from us within the first week of March, inviting you to join us at a number of events between March and when your daughter starts with us in September. If you have not been successful in your application you may be placed on our waiting list.
This will be an exciting time for both you and your daughter. Our partnership with our families begins the day you receive your acceptance letter. We hope the information sent to you will be helpful, and the events we run are fun and informative. If you do have additional questions which you would like to raise, please do not hesitate to contact us either by email or telephone at the main school address.
We are very much looking forward to working closely with you and your daughter over the next few months, and to the beginning of a fantastic partnership that will continue over the next 8 years.