Homework
Homework is a core essential for all student learning and we value this as high as our pastoral care. Homework timetables are there to ensure all staff provide the homework required for your daughters to achieve the best they can. Please find the timetables below:
year 7 homework timetable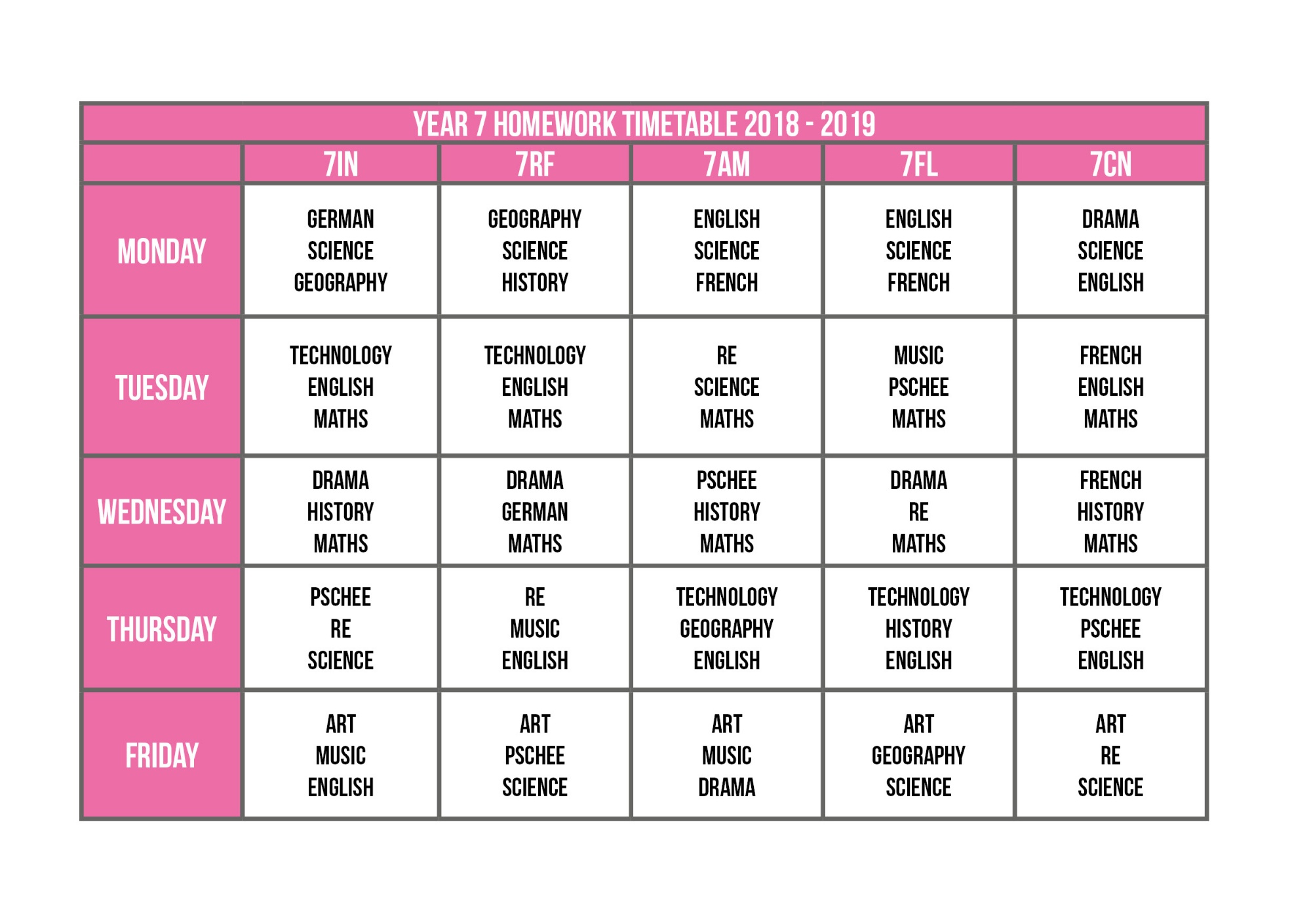 year 8 homework timetable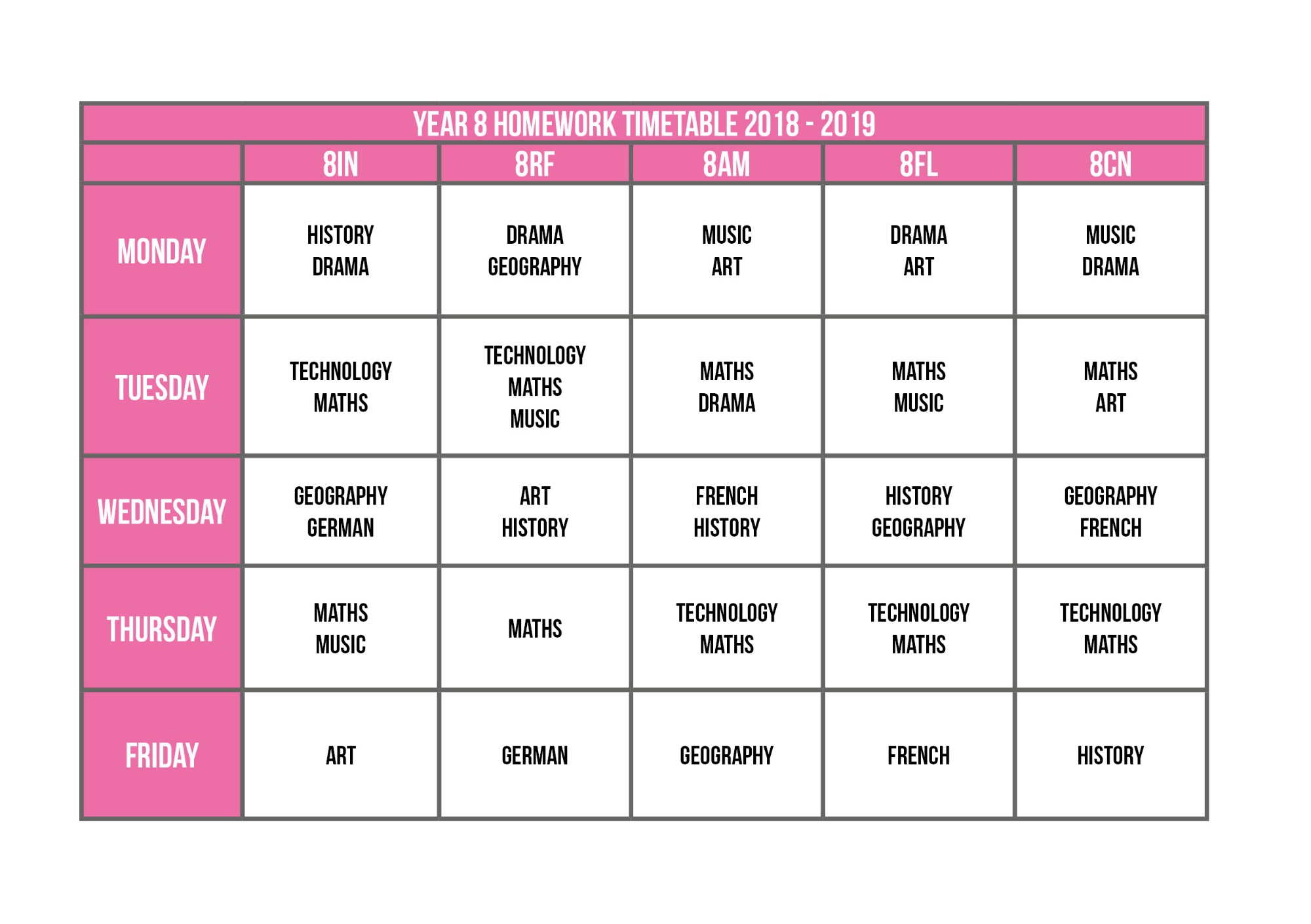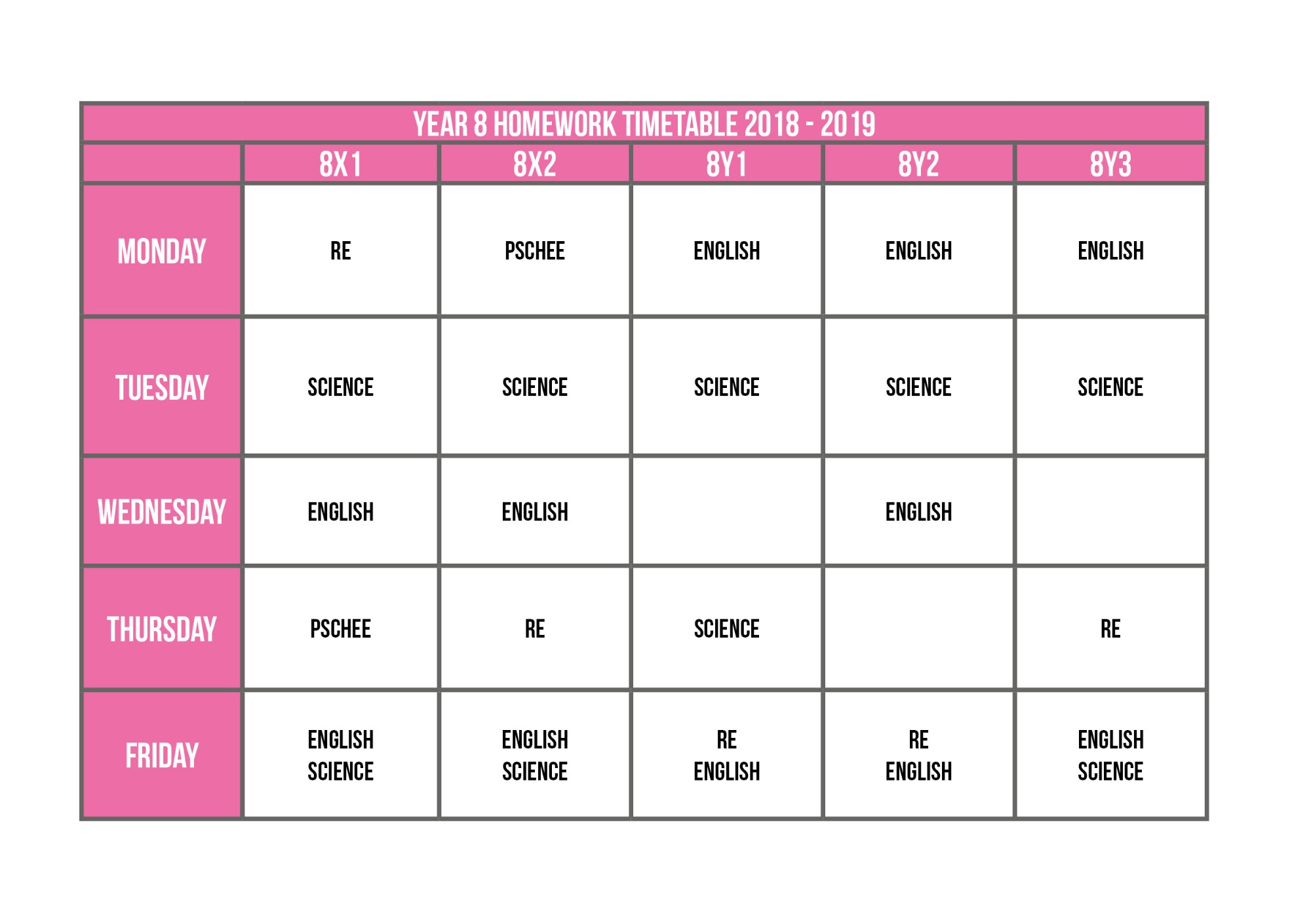 year 9 homework timetable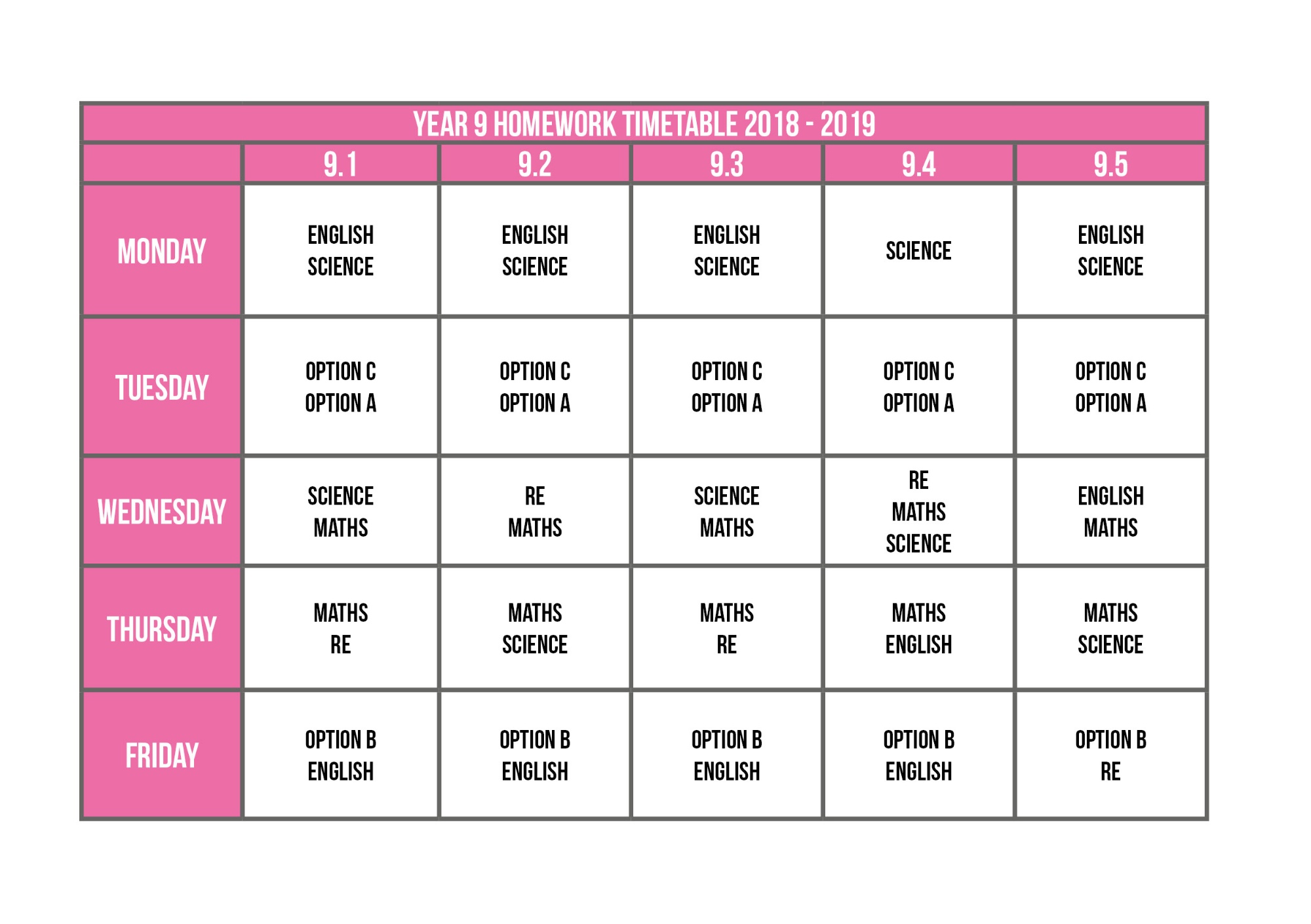 Students to use their set code (9._) for English/science as the key for which homework timetable to follow e.g. if a student has 9.1 English and Science then their homework timetable is "9.1"
year 10 homework timetable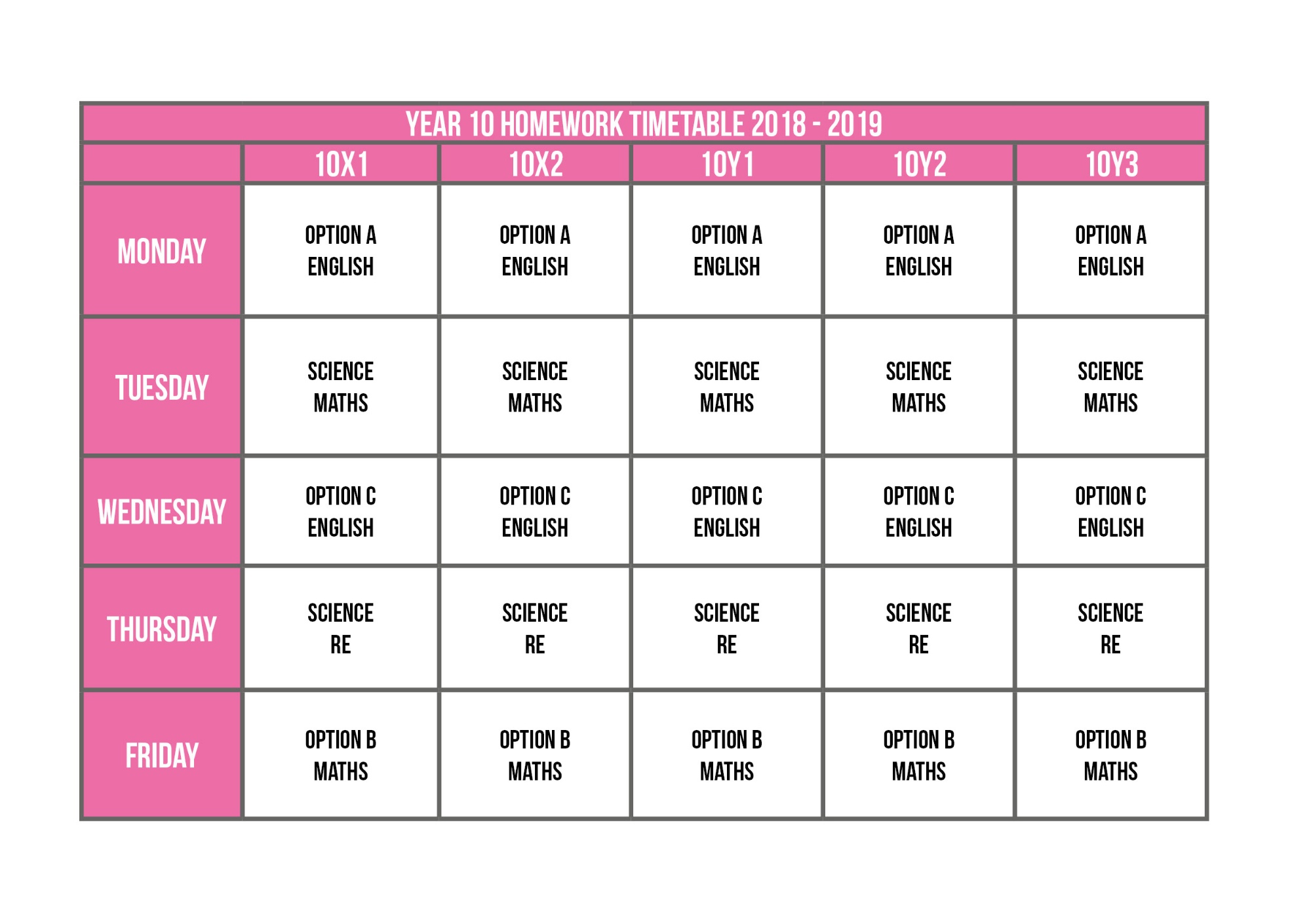 year 11 homework timetable