Empowering Girls through Football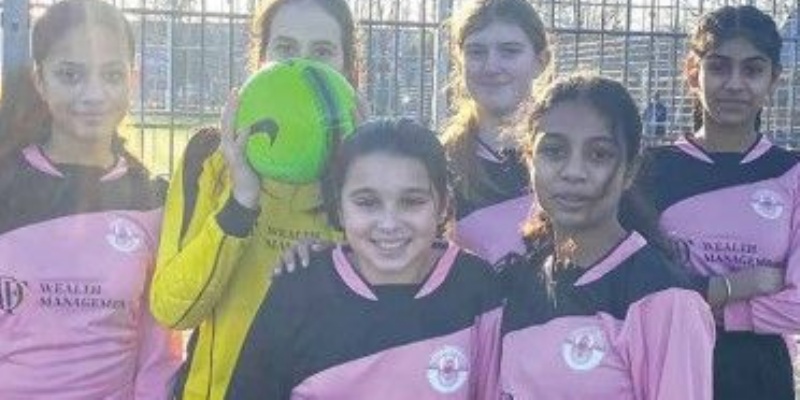 Empowering Girls through Football
Football is a sport that has captured the attention of millions of people worldwide, and as a young girl, it became the passion of Alice Curr, PE teacher at Brentford School for Girls.
She started playing football at a very young age. It has brought her a lot of joy and empowerment. Not only did it teach her excellent communication and leadership skills, but it also exposed her to an entirely new world of people and experiences. As a female football player, she's noticed that women's football has gone a long way in recent years, and this is a great opportunity to encourage more young girls to take an interest in this form of sport.
As a football player for Woking Cougars, Abbey Rangers, Fulham, AFC Wimbledon, and QPR Ladies teams, she's learned a lot about how empowering football can be for girls. Football has given her opportunities to travel, meet new people, and hone her skills: she has learned how to be a good team player and communicate effectively with her teammates. These are lessons that will stay with her long after her football career is over.
Women's football has not always been as popular or celebrated. It was often considered a man's sport, and when those who played football often faced discrimination. But in recent years, the attitude towards women's football has changed significantly, and it has become more celebrated and appreciated.
Breaking these stereotypical roles is something that Alice is able to encourage in her role at Brentford School for Girls. In single-gender schools, girls are able to escape from gender stereotyping and enjoy a wide range of opportunities. Male dominated subjects such as sports, geography, science and technology are extremely popular among the students and STEM subjects at the school are incredibly popular through to A Levels.
Alice is thrilled to see the growing interest and attention that women's football is now receiving. The overall growth of the women's super league are great signs that things are changing positively. As an athlete who has played in various national league teams, Alice has noticed a significant growth in attitudes, attendance, and appreciation for women's sports in general.
She encourages girls to take up football and other sports because it offers an excellent opportunity to learn teamwork, leadership, communication, and other life skills. She's also an excellent way to meet and interact with people from different backgrounds.
Empowering girls through football starts with changing people's attitudes towards women's sports. It's essential to continue breaking down stereotypes and biases that make young girls hesitant to participate in football. As more and more girls grow interested in football, we will increase access to opportunities, build stronger communities, and create a supportive network that celebrates the athletic achievements of young girls.
So let us all encourage our daughters and sisters to play football or any other sport they are passionate about. Who knows, they could be the players who make huge impacts on the world of sports in the future.