Preparing 6th Form Brentford Students for Life Beyond School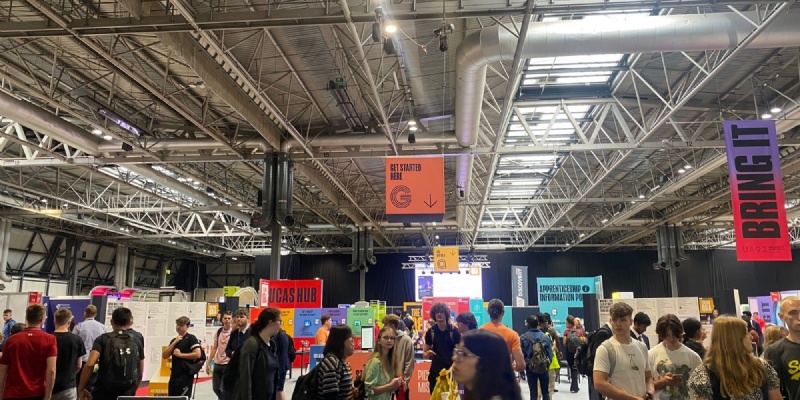 High school is a crucial phase for every student's education journey - a time when they will lay the foundation for their future studies, careers and personal growth. The Sixth Form Programme at Brentford School for Girls is uniquely positioned to help young adults prepare for these challenges, guided by a mission to empower them with essential abilities and competencies, allowing them to fulfil their limitless potential as leading voices in society.
Last week, Brentford Sixth Form hosted an exclusive event called 'Beyond Brentford' aimed at furnishing invaluable enrichment opportunities to its Year 12 cohort. 'Beyond Brentford' is organised annually where professionals come together from diverse fields across society, including business experts and influencers, who openly share invaluable advice deriving from their own educational journey or finding the right career path after school.
Through the 'Beyond Brentford' event, Brentford Sixth Form students gained critical skills such as communication, time management, career planning among others. Gita Agnihotri (Head of 6th Form at Brentford) and all staff at the school are committed to nurturing every students' unique interests with personalised support from experts and mentors that translate into a more confident future and enabling direction setting decisions for a fulfilling life after school.
Furthermore, Year 12 students attended the annual UCAS exhibition in Birmingham NEC on Monday 26th June. This event was an excellent opportunity for students to explore different educational pathways and career options. At the event, students were able to speak to representatives from different universities, colleges, and employers. They gathered information about their career, entry requirements, funding, and other essential information to make informed decisions about their future. Students were encouraged to attend and ask plenty of questions to ensure they make the most out of this valuable experience.
Brentford Sixth Form understands that the transition from secondary school to higher education or employment can be daunting. As such, they offer a range of academic and pastoral support to their students throughout this process. Their Sixth Form team provides a wealth of support and mentoring to help their students succeed. For example, they offer academic mentoring using a focussed action plan, supporting with personal statements, giving career advice, university application support, financial advice, and more. Their ethos is to provide their students with a holistic education, ensuring they leave sixth form with the necessary skills to succeed in their chosen post-18 pathway. Their sixth form students leave with the confidence and skills to thrive beyond school.
Their "Beyond Brentford" event and the UCAS exhibition were excellent opportunities for their students to gain valuable insights into the world of work, explore different educational pathways and make informed decisions about their future.
Their students leave Brentford Sixth Form with confidence, resilience, and the necessary skills to succeed beyond post-16 education.
Contact Gita Agnihotri Head of 6th Form for more information about taking A Levels at the school GAgnihotri@brentford.hounslow.sch.uk.