BRENTFORD SCHOOL FOR GIRLS OFFERS FREE ICT WORKSHOPS TO LOCAL PRIMARY SCHOOLS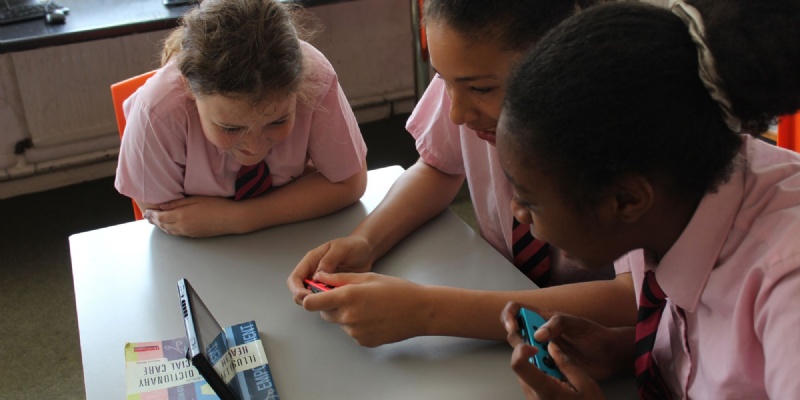 In an effort to foster digital literacy and ignite a passion for technology among young minds, the Digital Schoolhouse programme, led by Mr Masri, is offering an exciting opportunity to primary schools in the local area. Brentford School for Girls, renowned for its commitment to education, is the proud host of these innovative workshops that aim to revolutionise the way students learn and teachers teach.

Digital Schoolhouse, a not-for-profit programme, focuses on delivering creative computing workshops to primary schools while also introducing students to the array of inspiring careers available in the field of ICT. With Mr Masri at the helm, an experienced telecommunications professional and ICT educator with a strong passion for technology, the initiative is determined to make a positive impact on the education and future of students.

The workshops offered by Digital Schoolhouse cover a wide range of topics, catering to various aspects of ICT and computing education. Students will have the opportunity to develop coding skills using Scratch, explore the applications of popular software like Microsoft Office and Google Classroom, and delve into fundamental areas such as algorithms and programming, communication and the Internet, data representation, hardware and processing, as well as IT/digital literacy and online safety. The programme ensures flexibility by tailoring the workshops to the specific needs and interests of each participating school.
In an interview, Mr Masri emphasized the importance of integrating technology into the curriculum. ''By embracing technology, we can provide students with the tools they need to thrive in the digital age. Our workshops not only enhance their technical skills but also nurture their creativity, problem-solving abilities, and critical thinking, preparing them for the future job market,'' Mr Masri explained.
Brentford School for Girls, the proud host of Digital Schoolhouse workshops in the local area, is dedicated to providing students with a well-rounded education that encompasses the latest advancements in technology. In addition to the workshops, the school has also established an eSports club, which has recently achieved a significant milestone. The club has made it into the semi-finals of a UK-wide eSports competition, showcasing the talent and dedication of the students.

Digital Schoolhouse is now open for workshop bookings, offering schools the opportunity to schedule sessions that accommodate their timetables. While Mr. Masri is available to visit schools for the workshops, it is encouraged that sessions are hosted at Brentford School for Girls. This unique experience allows students to interact with their peers from other schools, fostering collaboration and expanding their horizons.
To learn more about the Digital Schoolhouse programme and its mission to revolutionise technology education, interested parties are encouraged to visit the official website at www.digitalschoolhouse.org.uk
For further information about the workshops, Mr Masri can be contacted via email at nmasri@brentford.hounslow.sch.uk.

Brentford School for Girls, eagerly anticipates collaborating with local primary schools and bringing the benefits of technology education to the forefront. By equipping young learners with the necessary skills and knowledge, this initiative aims to shape a generation of tech-savvy individuals who are ready to embrace the challenges and opportunities of the digital era and empowering students through technology.