HR OFFICER AT BRENTFORD SCHOOL FOR GIRLS RAISES MONEY FOR WORTHY CAUSE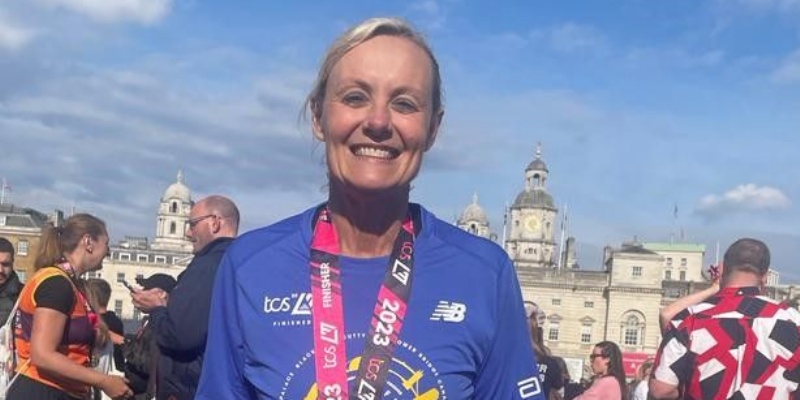 Natalie Webb, HR Officer at Brentford School for Girls, loves running during her spare time. Last week, Natalie was really honoured to be given a charity place to run the London Marathon to help raise as much money as possible for 'Get Kids Going'.

This fantastic charity gives children and young adults with disabilities the opportunity to participate in sport by providing sports equipment and grants for specialist sports wheelchairs, sports grants and year round support. They can then compete in marathons, triathlons, tennis, athletics, skiing, rugby, basketball etc.

Natalie has always watched the marathon on TV and never thought that one day she would be taking part.

She said: ''The event was amazing. I had trained for a number of months but what got me through on the day was the generosity of the amount of donations I have received for 'Get Kids Going' which I know will make a difference to some young people's lives.''

Natalie managed to raise over £1000 for Get Kids Going. She has issued her thanks to everyone who donated via JustGiving and to everyone who supported her, including the staff at Brentford School for Girls.

Fundraising is not just about collecting donations, but rather about making a positive impact and bringing about meaningful changes in the world.