Stellar Exam performance at Brentford School for Girls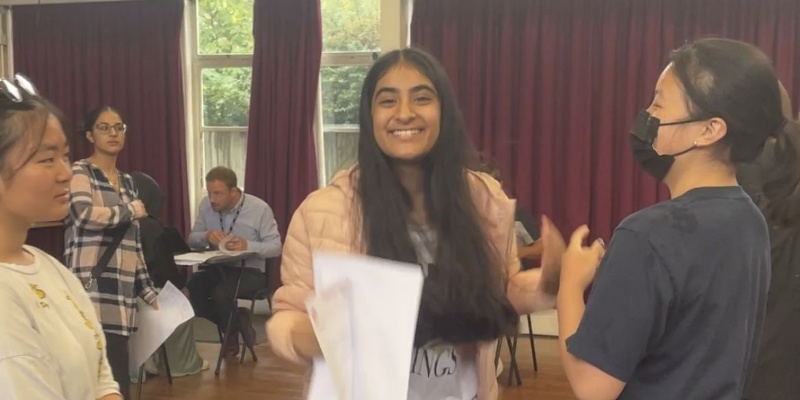 https://hounslowherald.com/stellar-exam-performance-at-brentford-school-for-girls-p19530-313.htm
Every year at this point, the government produces performance tables showing how well students who sat external exams across England in the summer exam series have performed at GCSE and A level. The information is made public on the department for education school performance tables website at https://www.gov.uk/school-performance-tables.
For the last two years, the performance data of schools across the country was not published as students across England did not sit examinations owing to the pandemic. In the summer of 2022, things returned to normal and students across England sat their public examinations once again. As a consequence of this, the performance tables have once again been published. The results that are presented show how schools performed at GCSE with the main score called a progress 8 score. This score shows how well students did across eight GCSE subjects including English, Maths and the sciences. The national average this year was -0.03, demonstrating that students across England did slightly worse than expected based on their targets. Targets are projected outcomes for the end of Year 11 and are based on students' keystage 2 results. The Hounslow average was above average at +0.47, demonstrating that students in Hounslow did almost half a grade better in each one of their 8 GCSE's in comparison with other local authorities in England.
We are delighted to inform you that, at Brentford School for Girls, the students achieved significantly better than this score, achieving a progress 8 score of +1.05. This amounts to the girls at Brentford achieving on average at least one whole grade higher in each of the 8 GCSE subjects in comparison with students across the country, and half a grade higher in the 8 subjects than the Hounslow local authority average!
The Headteacher of Brentford School for Girls', Marais Leenders, commented "whilst, I am not normally one to 'show off', these results are definitely worth shouting about!!!!!! Our students always do really well in their GCSEs and A levels. In Hounslow we have been one of the highest performing school's for a number of years, but it fills me with great pride to see how well our students performed last year compared to other local schools, particularly given that the learning of students in Year 11 and 13, would have been significantly disrupted by the pandemic over the previous years.
Our A level results were also incredibly pleasing. Our fantastic achievements at both GCSE and A level are a testament to the care, support and high quality teaching that our students consistently receive from the time they join us and throughout their journey here with us at Brentford!"
She added, "a huge congratulations to all the students, teachers and families who all worked together to ensure the success of our girls. I have no doubt that our results will place us in the top 5% of all schools nationally for the progress our students have made. We have certainly set that bar high and will continue to work with all in our community to ensure that all our students continually reach such high levels of success".