Exciting School refurbishment project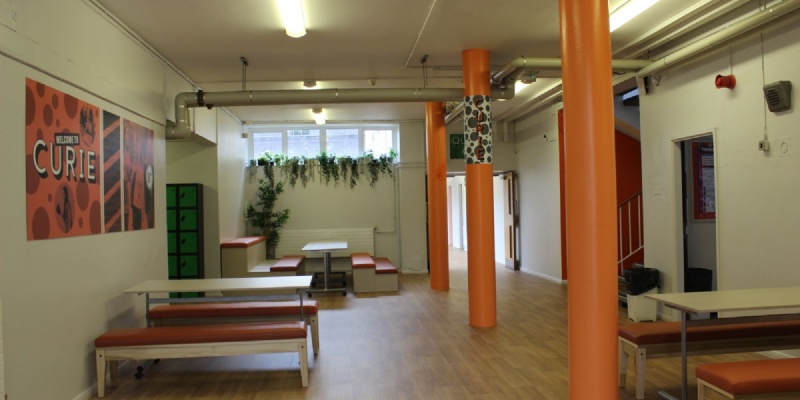 Please enter an introduction for your news story here.
The decorators and interior designer Jacqueline Douglas at Dis-place (an interior design company in west London), have been incredibly busy over the summer break refurbishing some of the inside areas of the buildings to ensure that they are vibrant and reflect the schools strong and empowering ethos. Over the last few months the Headteacher, alongside the school council, have been working with Jaqueline to plan an impressive array of changes to the colour, furnishings and imagery within the buildings. The vision was to modernise areas of the school as well as bringing out some of the school's beautiful original features including mosaic tiling, solid oak bannisters and window ledges, high ceilings and large windows! The team involved were particularly keen to bring the greenery from outside into the inside imagery, with a view of focusing on greater sustainability as well as supporting 'student wellbeing and good mental health'. The textiles building, Westwood, named after the famous fashion designer Vivian Westwood has also has a revamp, with a beautiful picture of Vivien acting as a backdrop for the careful showcasing of student work…. Itself now looking like a professional gallery!