Examination Success at Brentford School for Girls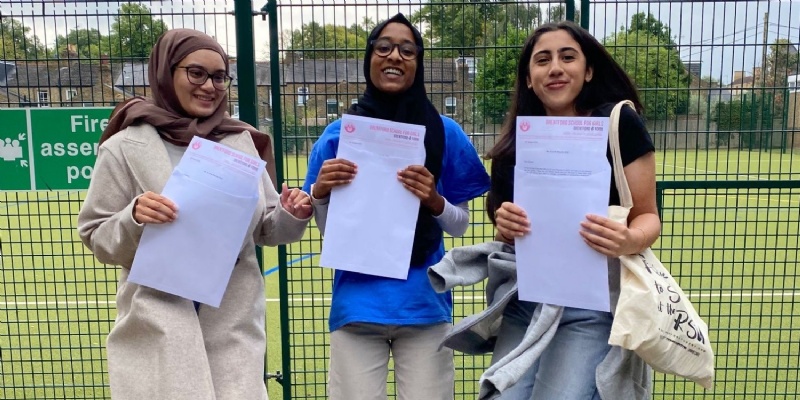 Examination Success at Brentford School for Girls
There was huge anticipation for students who received exam results this summer knowing how much their academic journeys had been disrupted by Covid. Many have overcome challenging individual circumstances due to the pandemic and all the students have had periods of isolation or times when teachers had to resort to remote learning.
Brentford School for Girls has a track record of fantastic exam results and, despite the challenges of the past few years, the students at the school excelled again.
All year 13 students who took their A Levels and equivalent qualifications at Brentford in the summer of 2022 did themselves proud, overcoming the challenges of the pandemic to set higher standards than ever before and gaining the highest percentage of A* grades in the process. Students have been highly successful in securing places at their chosen universities, including some of the most prestigious institutions in the country.
The 25th August not only brought with it the downpour of rain that we have all been waiting for this summer but also a hall full of excited students at Brentford School for Girls waiting to collect their GCSE results, The atmosphere in the room was electrifying as students nervously opened their envelopes. Suffice to say there were many smiling faces and tears of joy as the students opened their envelopes. The school are keen to thank to our parents and staff who have worked tirelessly in the background to support the students to achieve these fantastic grades and we wish them all well for the future.