#tomorrowswomen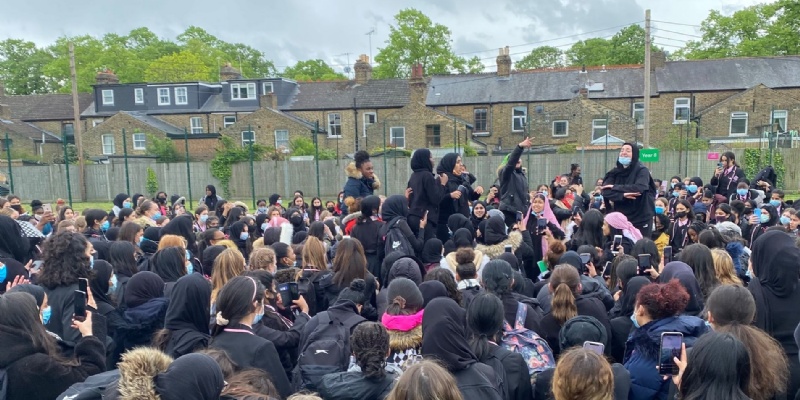 Students humanitarian demonstration during lunchtime shows passion and commitment to school vision and confidence to stand up for what they believe to be right.
Many of our students feel incredibly strongly about humanitarian issues highlighted currently across the news in relation to the unfolding events in Israel/Palestine. At lunchtime today some of our students held a very peaceful and articulate protest in the centre of the school.
Some of your Year 11 students highlighted the humanitarian issues faced by people living in this part of the world. as well as issues faced by 'other' communities across the world. We are so proud of the girls for standing up for what they believe in and for highlighting that our school community is not above divisions, or trying to create these, but about the passion that we all share for celebrating our differences and preserving our school ethos.
In the worlds of our school vision 'she is ready to interact with others in the local and worldwide community. She accepts the welfare of others as her responsibility'
(The school was incredibly mindful of the implications of students mixing outside of their bubble areas for this short amount of time. Students were encouraged to wear masks. The protest took place in the outside area?