So You Want To Be A...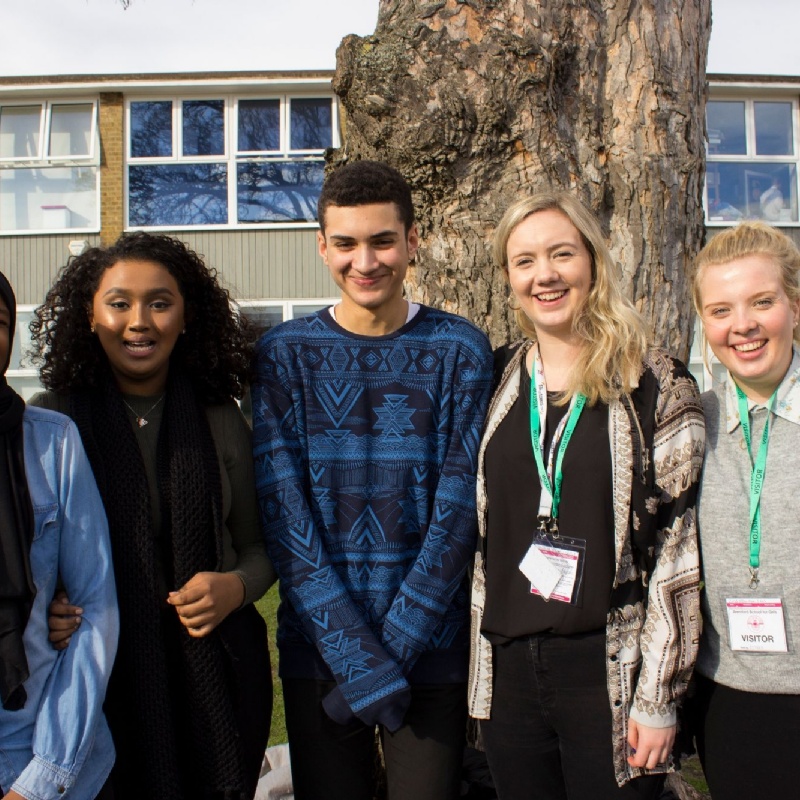 Brentford 6th Form students welcome speakers
In February we were delighted to welcome Juliet Hubert, a Change Management Consultant to Brentford School for Girls to kick off this term's 'So You Want to be a…' lunch time speaker programme. Juliet who was put in touch with our school through 'Women of the Future' delivered an entertaining and insightful assembly about her career journey to date before joining 6th formers and selected students from Year 11, for an informal working lunch with Q&A session. Juliet followed a non-traditional career path to success, via an Israeli Kibbutz and temporary work on the Live Aid fundraising project in 1985, through to multi-national organisations like Accenture and Vodafone. Juliet spoke to students about the importance of having the confidence to recognise, grasp and make the most of opportunities that arise. Juliet's top tips for success include:
Be able to communicate with all types of people
Have a plan, get the right people involved
Be organised
Budget and be smart with money
Generate energy and fun
Be open and honest
Husmo, Year 12 said: "I thought the talk given by Juliet was interesting. It was different to the usual talks we have (showing a different path to success) and I learnt more about the importance of having skills".
Juliet was closely followed by our second speaker this term Joanna Turner-Atwell, an Associate Sales Manager for youth charity The Challenge. The Challenge is the organisation that delivers the summer programme NCS aimed at students in Year 11 and 12 and Joanna worked her way up through the organisation to her current position.