School Production: Hairspray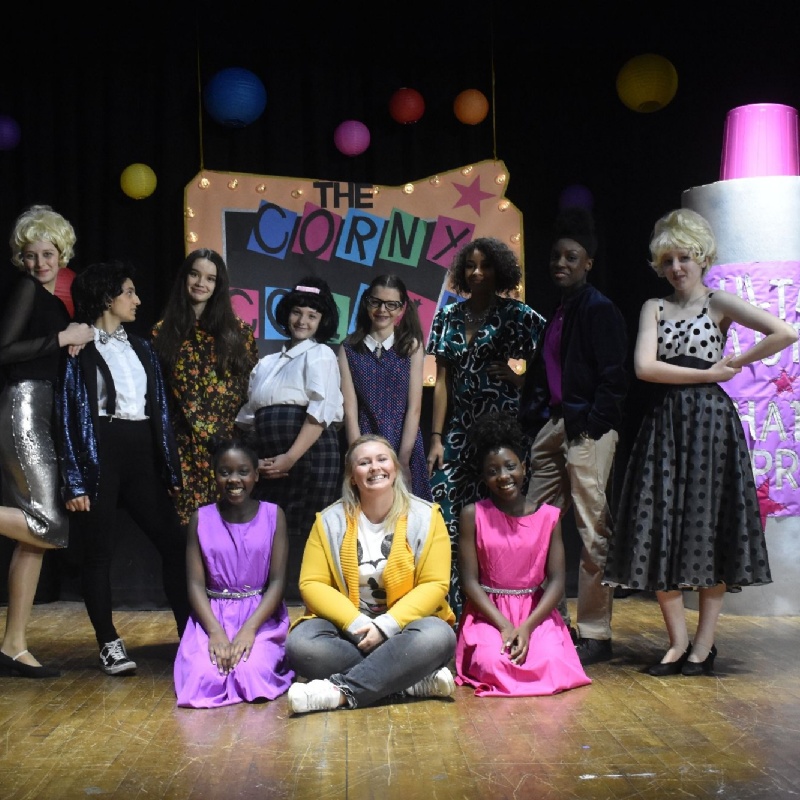 Friday 9th February, just before half term, we concluded our performances of Hairspray. Thank you to everyone who helped put on a spectacular show, but most of all well done to the students who did a truly fantastic job!
After an incredibly successful performance last year, this years school production of Hairspray: The musical was even better!
Director and Head of Drama, Miss Marsh said: "We are incredibly lucky that Brentford sees the value in Drama and the Arts. So thank you for also being supportive!"
Secondly, I want to say how immensely proud of the girls I am. They are incredibly talented, resilient and hardworking; and watching them perform fills me with a huge sense of pride. When it has been a busy week, seeing the girls perform makes me grateful that I get to work with them and create these performances. Finally, thank you to all the staff, helpers and parents who have supported the show from September."
The story of Hairspray revolves around a dance loving teen Tracy Turnblad in 1960s Baltimore. Tracy auditions for a spot on "The Corny Collins Show" and wins. She becomes an overnight celebrity, a trendsetter in dance, fun and fashion. Perhaps her new status as a teen sensation is enough to topple Corny's reigning dance queen and bring racial integration to the show, and end the segregation of her and her friends.