Year 6 - 7 Transition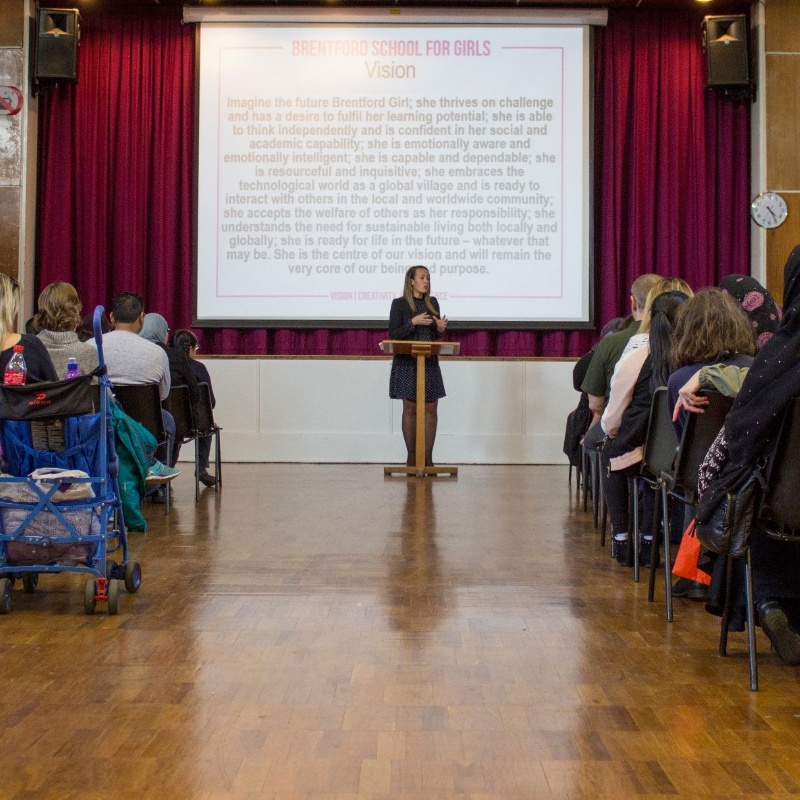 Brentford School for Girls welcomes Year 6 students for September
March has been a very exciting month for Brentford School for Girls, and all the Year 6 students who received their offer of a place here, starting in September 2017. We were delighted to host a Transition Evening this month, where our future Brentford girls, and their families, were invited to hear all about what's in store over the coming months, as well as to experience a few highlights from our school production 'We Will Rock You'. Our student performers, student ambassadors, and members of staff were thrilled to welcome the Year 6s, and it was fantastic to see so many girls all proud to be joining the Brentford School for Girls community.
As well as the Transition Evening, we have run three highly popular Transition Mornings. These have provided families with another opportunity to see the school in action on a tour guided by a member of staff and a student tour guide, seeing our students at work in their lessons. The feedback we have received from parents and Year 6 students has been so positive and encouraging, and seeing our school in action has further supported their decision to choose Brentford as their preferred Secondary School.
We are very much looking forward to the coming months, with all the activities we have planned to help our future Year 7s feel part of our 'family' even before they arrive for their first day. This will involve workshops, one-to-one interviews, an Induction Day, and a letter from a Year 7 'buddy' who will meet them on Induction day, to name but a few of the ways we support transition.