Art & Design: A Level (Facilitating)
Art and Design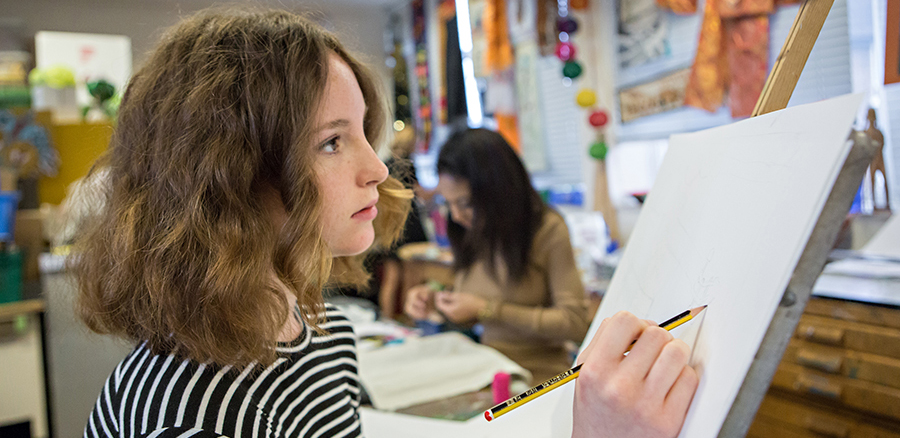 Course Specification
A Level Art will help you to develop your ability to appreciate the visual world and respond in a creative way, using your knowledge and skills in the materials and methods of creating art, including digital photography and computer art programmes.
exam board
AQA
Units
Component 1: Personal Investigation – no time limit and includes written material
Component 2: Externally set assignment – Preparatory period plus 15 hour exam 10 hour exam
entry criteria
5 A*-C GCSE grades in any subject; a portfolio of work may be required at enrolment.
trips & visits
Creative Process study day at the Institution of Education and Fine Art
higher education
A foundation course leading to BA (Honours) in Photography at a university including; Fashion Photography, Photography, Film and Video, Television, Set Design and Media Studies.
careers
This course is for students who wish to pursue a career in Photography, Fashion, Journalism or Portrait events
Which teachers should I talk to about this subject?
Ms Storer